---
Airport Master Plans Studies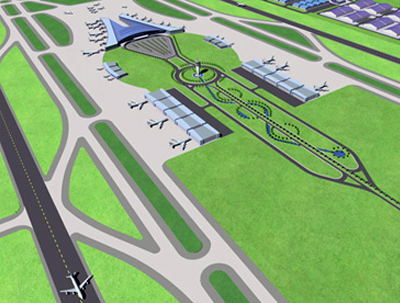 General studies of main airport location, development design phases, and projection analysis of:
• Urban and socioeconomic impact.
• Operational capacity studies.
• Existing infrastructure analysis & projection.
• Alternatives for a project structuration.
• Geometric pre-design for Apron and Runways.
• Architectural pre-design for Terminal Buildings and Support Facilities
---
Infrastructure & Air Sector Studies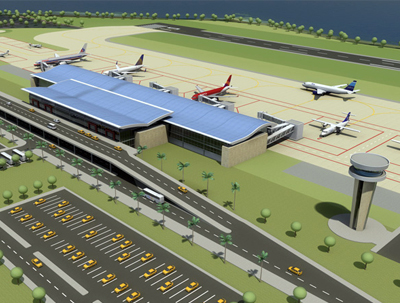 Basic studies for airport planning of projects, using modern formulation techniques and systematized calculations for:
• Cargo and passenger projections.
• Airfields operation projections.
• Brand new location analysis for airports initiatives.
• General urban planning.
---
Passenger Terminal & Airports Facilities Architectural Designs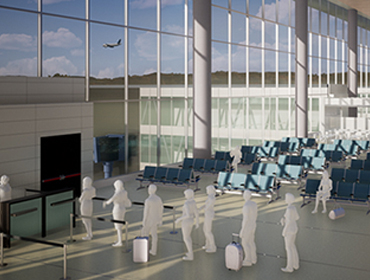 For this area of designs there is a group of specialists with vast experience in architectural design to support specific projects of:

• Passenger Terminals.
• Aircraft Maintenance Centers .
• Cargo Terminals.
• Control Towers & Control Centers.
• FBO / VIP Terminals.
• Fire stations & Technical support facilities.
---
Virtual Architectural Development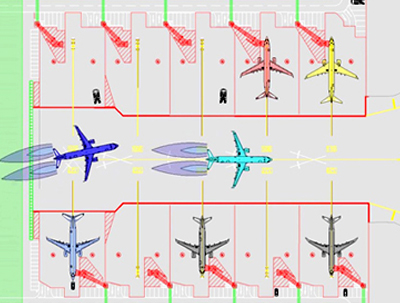 Application of technological innovation in the virtual development of architectural projects, through models developed with state-of-the-art assisted design tools with which advanced technical coordination and / or representations and realistic virtual scenes can be carried out to:
• Volumetric development.
• Development of CAD & BIM Projects.
• Multimedia Presentation.
• Virtual representations.
• Simulations of operations with AVIPLAN systems.
---
Urban Development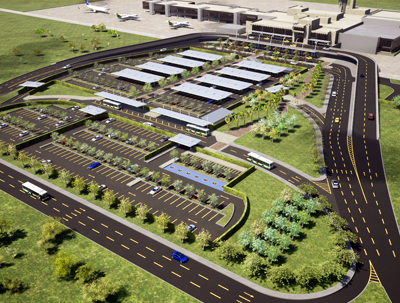 Our projects also involve large-scale planning and design of urban spaces associated with infrastructure of all kinds, with special emphasis on airport transportation, in this field the experience is focused on the following elements:

• Development of Public Spaces associated with buildings.
• Large-scale general parking lots.
• Green areas and landscaping.
• Normative road geometry.
In total, our experience in this field registers more than 150,000 m2 of designs associated with this urban planning component.
---
Industrial & Logistics Projects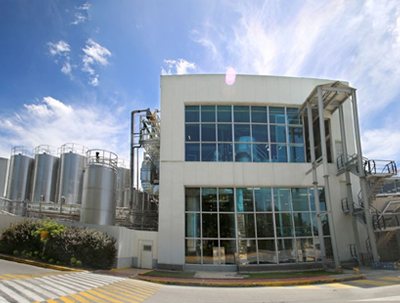 Our experience also includes the development of projects associated with Industrial and Logistics sectors, in which nearly 100,000 m2 of infrastructure related to this field have been developed in recent years.
The projects associated with this specialty are mainly those directed to design areas for:

• Logistics Warehouses.
• Industrial Buildings.
• Airport Maintenance Centers.
• Cargo handling and distribution center.
• Logistics operational office building.
---
Sustainable & Design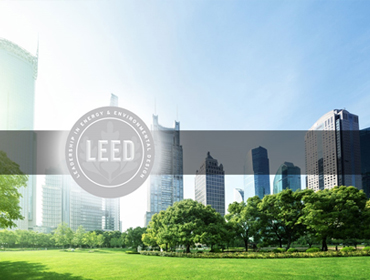 Our projects may involve bioclimatic solutions or even LEED requirements, at planning or design level development attending expectations about energy efficiency and credits compliance, which implies:
• Efficiency resources management at design.
• Clean energy's strategies.
• Green solutions studies.
• Ventilation and illumination efficiency.
• LEED Standards Development.
---
BIM Design Development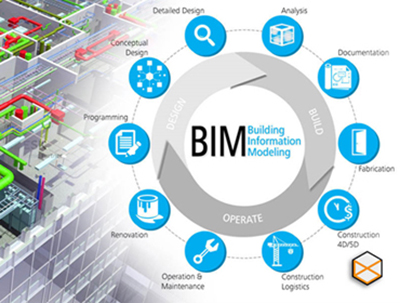 Our team has a long experience about develop and coordination projects under Building Information Modeling systems, based on IFC documentation exchanges, monitoring design evolution processes through conditions associated at BIM Management.
Today we have registered more than 200.000 m2 designs under this method, with high detail levels, modeling, and flow management according to the project nodded.