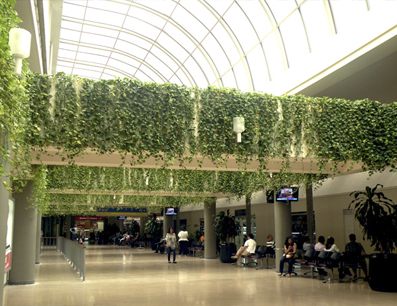 ---
Passenger terminal - commercial zone restructuring
Enrique Olaya Herrera Airport 
Medellín - Colombia
Client: AIRPLAN  2008 – 2018
Commercial areas planning and architectural designs for passenger terminal building for the AIRPLAN  private operator.
The main project objectives made for redesign passengers flow trough security check, border check, commercial area, VIP room and boarding rooms, including IATA projection analysis to guarantee levels of service accomplishment.
The general areas of the project:
- Boarding room 2,000 m2
- VIP room 400 m2
- Commercial areas 500 m2
- Security zone RX 200 m2
At this airport SCADIA SAS already made several projects attending client requirements. In all interventions has areas 25.000 m2 developments in this airport for architectural planning and design between 2008 and 2018.